Finally we can tell you all about our new full length album! The moment we have been waiting for since long, and hopefully you too? TOGETHER will come out on Tuesday May 2nd on LP, CD, tape and digitally. The tracklist includes your favorite previously released digital singles within an album context and brand new musical discoveries, all in your physical format of choice!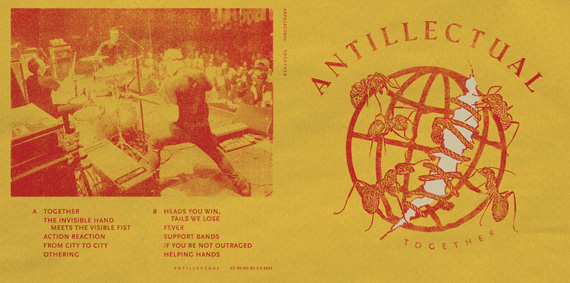 TOGETHER describes the state of the world, the music industry and our approach to this album. Current global problems can only be addressed together; Ukraine can't defeat Putin on its own, nor can we beat climate change without worldwide support. And instead of being a Do It Yourself band we prefer the Do It Together approach. Without partners like independent labels, promoters, bookers and of course the support of our audience we would be nowhere. That also goes for this release: we asked friends running labels, stores, booking agencies to work on this album together. Without them this album is going nowhere. And lastly: even though these songs were recorded in batches and some released digitally, we wanted to put them together on a physical album.
This is our first full length album after 2016's ENGAGE. Toon and Ben both recorded songs and Ian Legge aka The Punk Cellist contributed cello parts to Helping Hands. The songs are recorded by Martin Beusker at Mailmen studio and Tim van Doorn at Big Dog Recordings, the album is mastered by Nico van Montfort at XPZ Sound, the beautiful artwork is created by Thomas at Dark Roast.

FROM CITY TO CITY
Our last pre-album single From City to City will give you a fresh taste of the brand new songs on Tuesday March 7th. The song was recorded last May with Tim van Doorn at Big Dog Recordings featuring Ben on bass. A beautiful music video was shot by people that visited recent shows. You may already know the song if you were there, now you might see yourself in the music video!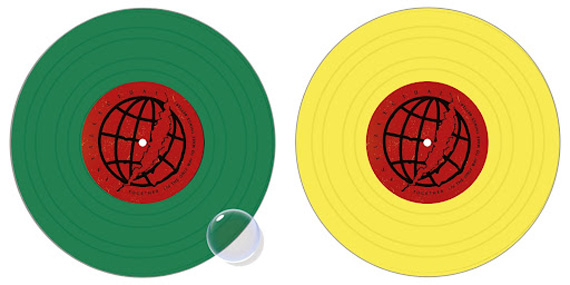 TOGETHER PRE-ORDER
On March 7th the pre-order for the album also kicks off. There will be a limited pre-order edition of the album and bundles with other albums, shirts and more via our webshop. The physical version of the album comes with lyrics and extensive liner notes. CDs come in a digipak, eco-friendly LPs in a gatefold sleeve with transparent green vinyl via us and transparent yellow via labels. A group of 20 labels will co-release the album worldwide so you can order from your favorite local dealer when the pre-order starts. If you wanna be involved in the release/distribution of our album, let us know!
---
That's it for now… Our next newsletter will include a new song, a pre-order of the album and release tour dates! Thanks for reading, till next time; Ben, Riekus & Willem
Missed our previous newsletter? Find it here!