Now that our new album is out and summer festivals have been a blast, it's time to hit the clubs! We'll be playing fun shows in Germany, Italy, Belgium and the Netherlands, and we'd love to see you at one (or more!) of them! To spread the word about this TOGETHER tour we made a music video for Action Reaction. And of course you can still check the album physically and digitally.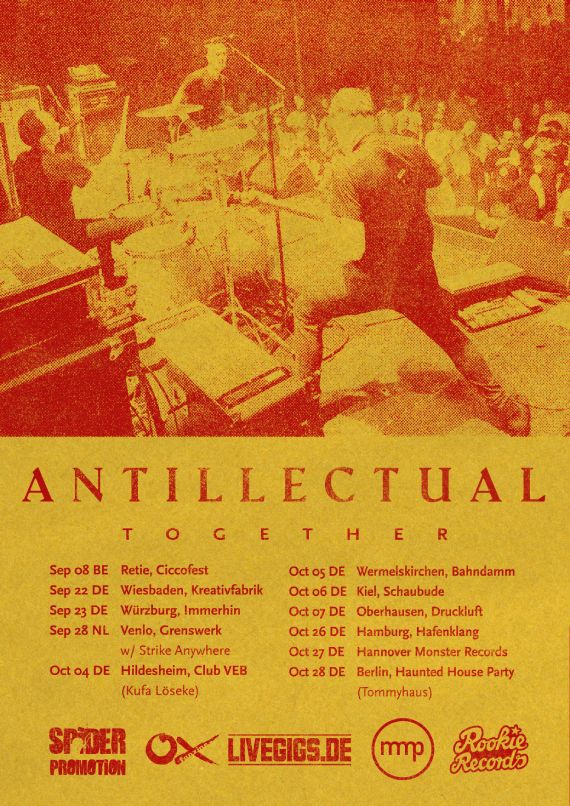 We're very excited to play our new music to friends in cities we've been to before, and make new friends in places like Retie and Oberhausen. Expect many tunes from the new album on the setlist! For all tour details, tickets and Facebook events, visit the tour section on our website.
As a bonus announcement we have an Italian tour coming up:
Nov 09 Milano
Nov 10 Verona
Nov 11 Livorno
Nov 12 Torino
More news about that soon…
Wanna book us? Get in touch via email!
Action Reaction
Our friend Bram Bergs made a music video for ACTION REACTION to accompany the TOGETHER tour announcement! When releasing TOGETHER this track got a lot of positive feedback even though we never released it as a separate single. Now we're making up for that with this great video starring your favorite decadent elitist populists! Check the video on our YouTube channel!
Together
We're still getting a lot of feedback for our new album! Some really love hearing the singles in an album context, others appreciate the theme and coherence of the album. To get an LP/CD/tape or check it at Bandcamp, Spotify and all the usual sources, visit the album page on our website! Find shirts and other albums in our webshop.
---
That's it for now, thanks for reading our newsletter! Don't be shy, hit reply; we love hearing from you… In the next episode you will find details for the Italian tour, and maybe a tour announcement with dates in the south-west of Europe?
Take care, Ben, Riekus & Willem
Missed our previous newsletter? Find it here!