Our TOGETHER fall run was truly incredible; warm welcomes at all the shows and people singing along to the new songs! 2023 is almost over, but we still have some cool stuff coming, and we'll unveil our first 2024 plans…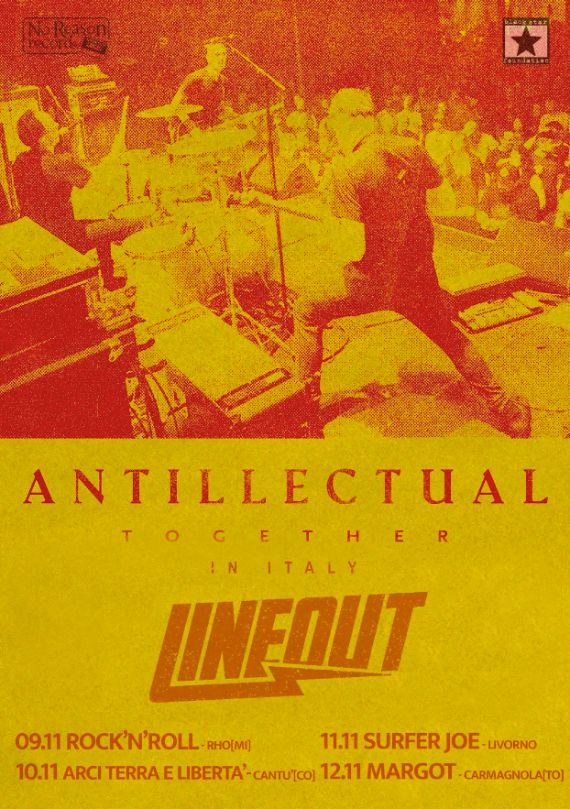 Italy
One of the first countries we ever toured is Italy. Over the last decades we met many people that we still call friends to this day. After not visiting for a couple of years, we now finally get to go back! All shows with LineOut:
Nov 09 IT Rho (Milano), Rock 'n' Roll
Nov 10 IT Cantu (Como), Arci Terra E Liberta
Nov 11 IT Livorno, Surfer Joe
Nov 12 IT Carmagnola (Torino), Margot Club
After Italy we get to do three more shows in 2023 and we'll spoil a couple of 2024 dates:
Nov 18 NL Arnhem, Skeerfest/Seawatch benefit show
Dec 01 DE Köln, Sonic Ballroom
Dec 29 NL Nijmegen, Friends First Fest
Jan 19 NL Eindhoven, The Jack
Mar 29 UK Manchester, Manchester Punk Fest
Info and tickets for all shows (incl FFF!) via our site. Wanna book us? Get in touch!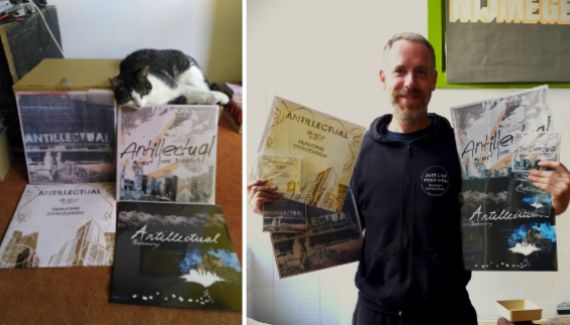 Early days package
We're very excited that a lot of people get to know us through our new album TOGETHER! But we have some older releases as well… For everyone interested in our early days we created 25 special discounted bundles containing our first 4 albums. We only have 25 of these packages available, simply because we don't have more copies of our debut album Silencing Civilization left. The holidays are coming, so don't miss out! Available in our web store.
Packages include *:
SILENCING CIVILIZATION – 2005 – White vinyl / Jewel case CD
TESTIMONY – 2008 – Gray vinyl / Jewel case CD
START FROM SCRATCH! – 2010 – Green vinyl / digipack CD
PERSPECTIVES & OBJECTIVES – 2013 – White vinyl in gatefold sleeve(!) / digipack CD
4 CD package: 35 euro – 4 LP package: 45 euro
* cat/band member not included!
France – Spain – Portugal
TOGETHER was released together with labels from many countries. A lot of help and positive feedback came especially from France, Spain and Portugal. So there was only one thing to do: book a tour! More shows and details are coming, but here's a newsletter exclusive preview of the upcoming dates:
March 06 FR Paris
March 07 FR Lyon
March 08 FR Montpellier
March 09 ES Girona, ATV
March 10 ES Barcelona, La Deskomunal
March 11 ES
March 12 ES Madrid, Wurlitzer Ballroom
March 13 PT Lisboa
March 14 PT Porto
March 15 ES A Coruña, Mardi Gras
March 16 ES Oviedo, Lata de Zinc
March 17 ES
March 18 FR Bordeaux
March 19 FR Nantes
---
That's it for now, thanks for reading our newsletter! Don't be shy, hit reply; we love hearing from you… In the next episode you will find the full lineup for Friends First Fest and details for the FR/ES/PT tour, and maybe some more nice plans for 2024?
Take care, Ben, Riekus & Willem
Missed our previous newsletter? Find it here!