As the year is coming to a close, it's time for our end-of-the-year tradition: Friends First Fest! While we're at it we'll also spoil some more news about the upcoming album, including a single before releasing the full record. Lastly you'll find upcoming shows and a free shipping code at the bottom of this newsletter!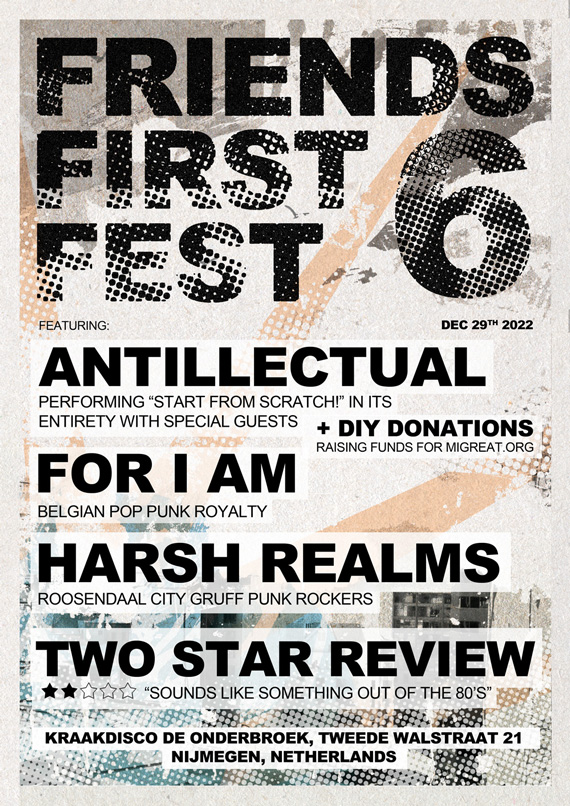 Friends First Fest
All bands have been announced and tickets are on sale starting now! If you wanna join us at De Onderbroek in Nijmegen on Thursday December 29, make sure to get a ticket in presale, as it will probably sell out like previous editions. We're doing flexible rates and kids get in for free, hoping that everyone can join the fun. Keep an eye on the FB event for surprise updates and check our album Start From Scratch, which we'll play front-to-back!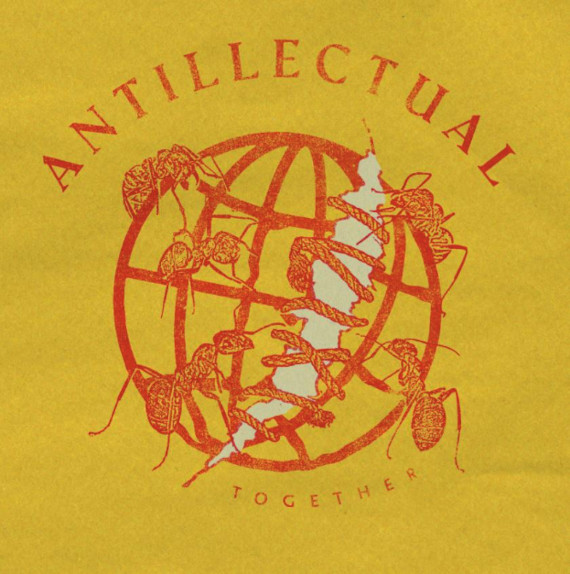 New album
We're working hard on the release of our new record. We can't wait to share it with the world, but we'll have to wait until the vinyl is ready. Yet, we wanted to show our loyal newsletter readers the beautiful artwork by Thomas at Dark Roast and present the title: TOGETHER! If you come to a show, you can hear a new song live: From City To City. We're crowdsourcing footage for the music video, so feel free to film us playing it and send it over! And if you're a label interested in releasing/distributing, please reply to this email!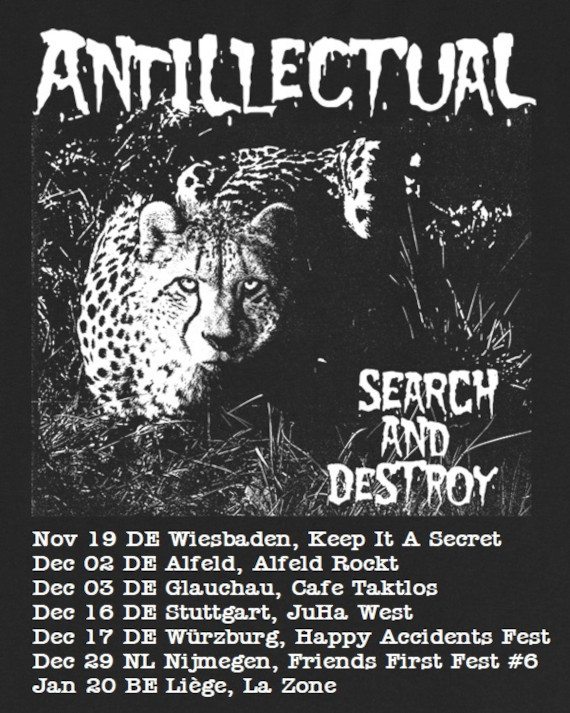 Upcoming Shows
Because of the new album, we're taking it easy with shows in the first months of the new year. But we've got sweet stuff planned around the spring release! Wanna book us?
Free shipping for albums
With a new album coming we need to make some room and get some extra funding, therefore we're doing free shipping on all album orders! Mention AHOYAHOY in the order comment and we'll ship it to you for gratis!
---
That's it for now, next time we hope to have a new single and album pre-order for you!
Thanks for reading, till next time; Ben, Riekus & Willem
Missed our previous newsletter? Find it here!