Today is the release of our COVERS EP! If you pre-ordered (thanks!), it has probably already arrived at your home. If you haven't, this might be your last chance to order one!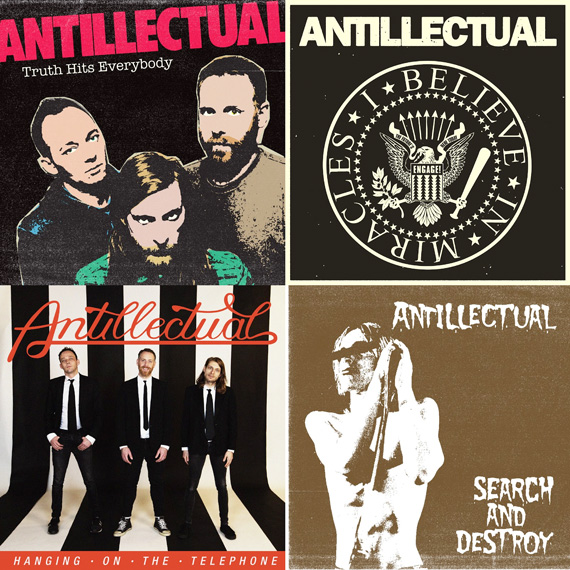 In total we recorded 4 covers of "the roots of our roots" for this passion project. When the cover idea surfaced we didn't feel like covering the bands we grew up on. Most of them are still around or reunited. It seemed much more interesting to go back some more generations and find early punk songs with a melodic vibe to them. The EP includes covers of Truth Hits Everybody (The Police), Hanging on the Telephone (The Nerves, Blondie), I Believe in Miracles (Ramones) and Search and Destroy (The Stooges). Check the first review we got!
The cover artwork consists of adaptations of the four original designs so you know it's us. Re-designs by Andy Dahlström (Satanic Surfers). We recorded the rhythm section live and we kept dubs and edits to a minimum. This is as raw/unpolished as we get in the studio! Drums and bass recorded by Emiel Thoonen; vocals, guitars and hammond recorded by Menno Bakker at Amsterdam Recording Company. Mixed by Menno Bakker at ARC, mastering by Carl Saff.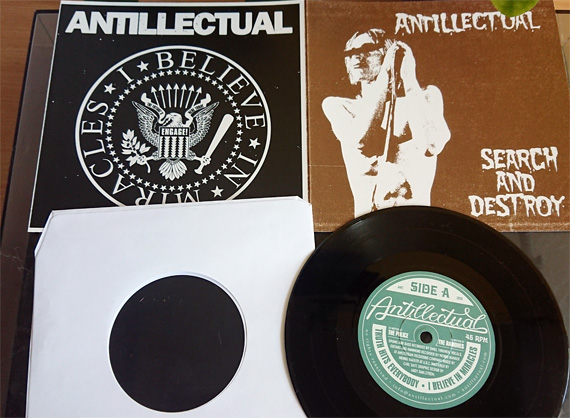 Order
We had 500 EPs made, but after sending out label and pre-order copies there are less than 40(!) left. You can still get one via our webshop; combine it with a shirt, album, tape, etc. Shirts are still available in S/M/L tight fit and S/M/L/XL loose fit. Just like the EPs: while supplies last … Besides releasing cover versions of these classic songs on a classic vinyl format, the EP is of course also digitally available. Check our Covers EP page to play the EP via Spotify, Bandcamp, Youtube and all other services.
Online acoustic sessions
We're throwing a release party on Friday May 15! These days this means that we will go live via FB and Insta to celebrate the release, play some acoustic songs, do a Q&A and whatever else happens! Reply to this email with your (song) requests! The day after, Saturday May 16 aka Lagwagon Day, Willem is doing an acoustic set for Boatless Booze Cruise. A charity online festival with proceeds going to suffering venues in Hamburg, incl bands like The Creepshow, Teen Agers, Travels & Trunks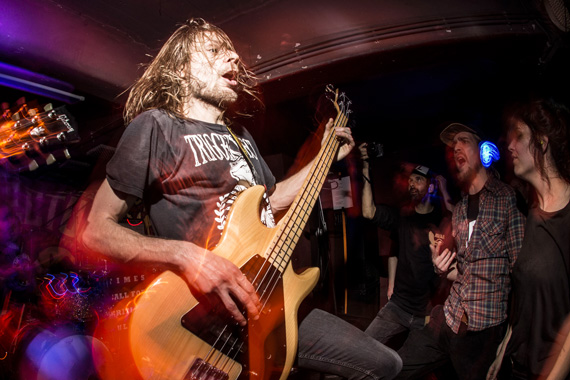 Toon has left the band
Sorry for ending this newsletter with a downer, for some this might come as a complete surprise, others were already in the know. It is with a heavy heart that we inform you that Toon has decided to leave the band. We wish him the best of luck with his (musical) endeavors and thank him for all the time and energy that he put into our band since 2014! What's extra sad is that the last shows we were supposed to play together have been cancelled because of corona. For the remaining 2020 shows we already have a neat plan, including a very appropriate replacement solution. We will tell you all about it as soon as we know 100% sure that the currently booked shows are taking place.
---
That's it for now, till next time! Then we can hopefully tell you all about our plans for the 2020 shows! Thanks for reading, stay in touch …