Today we bring you the 4th edition of our singles series: If You're Not Outraged! An energetic, urgent track with an anti-fascist message. Critical times still call for critical culture!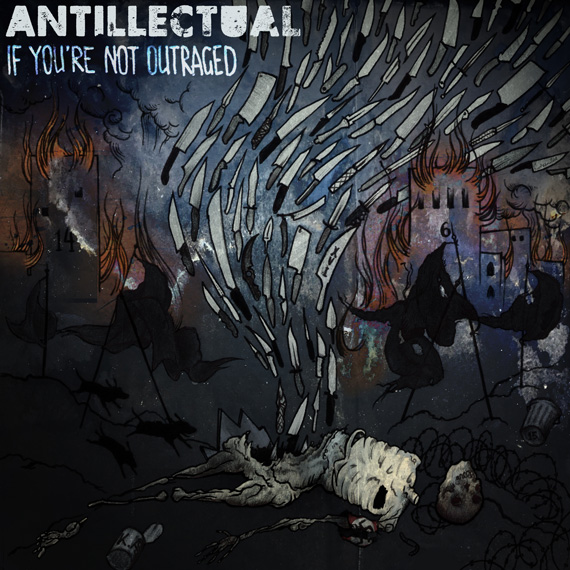 Extreme right wing ideologies are growing. Alt-right, identitarian movements and populism are proof that the far right wing is on the rise again. Just to be clear: we think that's a bad thing. As a result the anti-fascist (re)action and movement is growing too. Just to be clear: we think that's a good thing. Anti-fascism is not a crime!
Check this special page for If You're Not Outraged via all platforms (Spotify, Youtube, Bandcamp, etc), the lyrics and liner notes. Join us for a Q&A about our new single today (Tuesday, July 9) at 20h00 CET on our Youtube channel.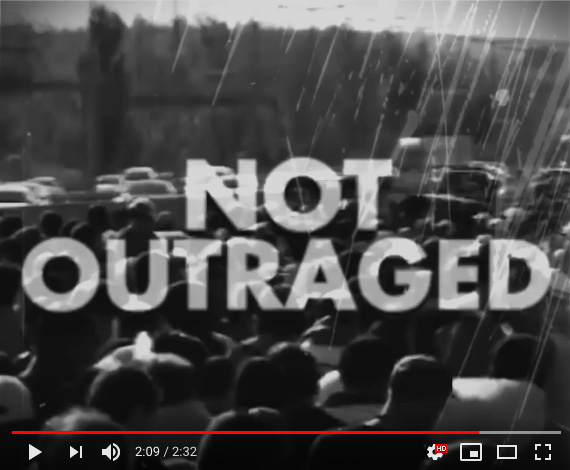 This is the first release from our recording session with Tim van Doorn at Big Dog Recordings in Antwerp, Belgium, more to come! Mastering by Nico van Montfort at XPZ Sound. The music video is created by Bram Bergs. Single artwork by Ruben Swieringa.
---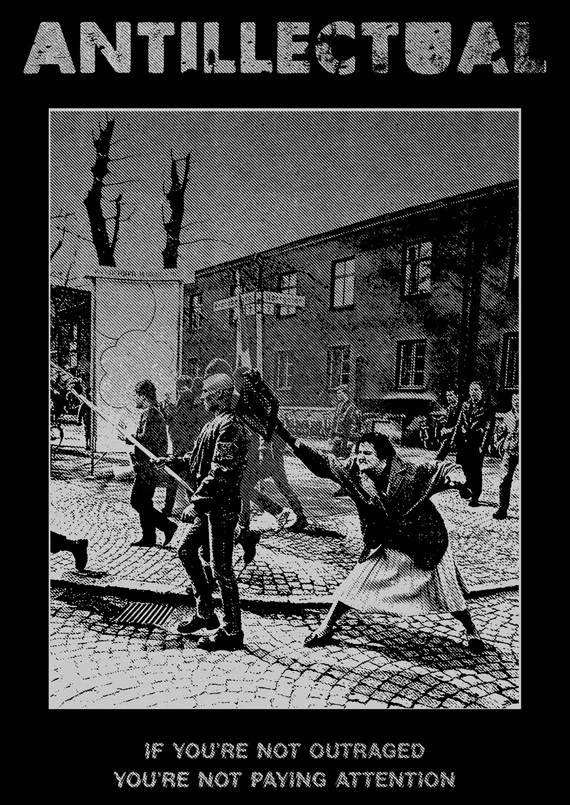 Merch
To have appropriate new merch our friend Thomas at Dark Roast adapted a picture of a demonstration by the Neo-Nazi Nordic Reich Party in Växjö, Sweden in April 1985. A Polish-Swedish passerby (whose mother had been sent to Auschwitz) could no longer resist swinging her handbag at the nazis. FairTradeMerch made beautiful organic, fair-trade and vegan shirts of the design. Orders come with free downloads of all our singles, and you can still get older merch with a discount if you use NEWSLETTER25 as coupon code!
---
If You're Not Outraged tour dates
Come hear our new single live at the following shows:
Jul 13 DE Hormersdorf, KNRD Fest
Jul 21 NL Zaanstad, Haltpop
Jul 26 DE Hamburg, Markthalle w/ Propagandhi
Aug 02 BE Duffel, Brakrock
Aug 10 DE Lingen, Abifestival / Lautfeuer
Aug 10 NL Amsterdam, Melkweg w/ Descendents
Aug 24 DE Bergen, Ein Festival Der Vielfalt
Sep 13 DE Köln, Sonic Ballroom
Sep 20 DE Göttingen, einsB
Sep 21 DE Berlin, Heart Attack Fest
Nov 23 DE Alfeld, Alfeld Rockt
Dec 07 DE Jena, Rosenkeller
Dec 28 NL Nijmegen, Friends First Fest