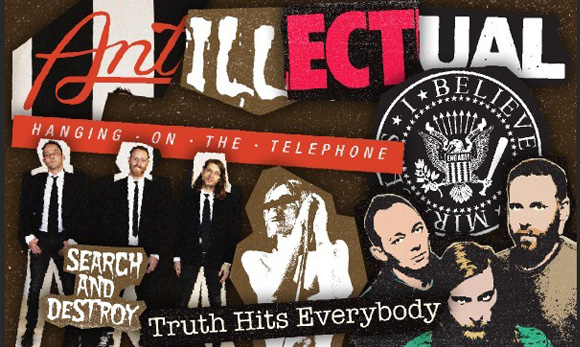 Our Covers EP will come out on May 12, starting today you can pre-order it! We created some nice bundles including a shirt design, stickers, pins and full length albums. Check in tonight to hear Willem play some (cover) songs from our HQ!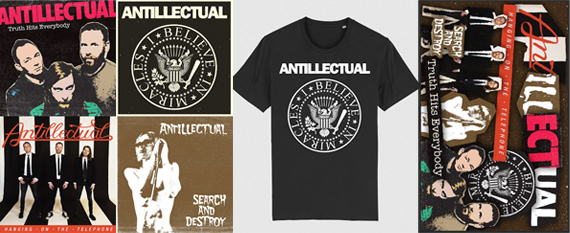 Pre-orders
You can now pre-order our Covers EP via our webshop! We added some nice bundles with a Cover Shirt, full length, tapes, stickers and pins options. Since getting merch at a store, show or festival is not an option at the moment we added reduced prices on multiple EPs. That way you can order a couple and distribute them to your friends (at 1,5m distance!) or throw one in their mailbox as a quarantine gift. Distribute It Together! With every pre-order comes an instant download of 2 tracks.
Order the Covers EP / Cover shirt / Cover EP+shirt / Covers EP tape / EP+Shirt+Album bundle
Acoustic Live Stream
Tonight, Sunday April 12, at 20h00 CET Willem will do an acoustic live session to celebrate that pre-orders are available. Come hang out, expect some of the covers from the EP and some original songs. BYOB, tell a punk! Check in to our Facebook or Instagram page to join in!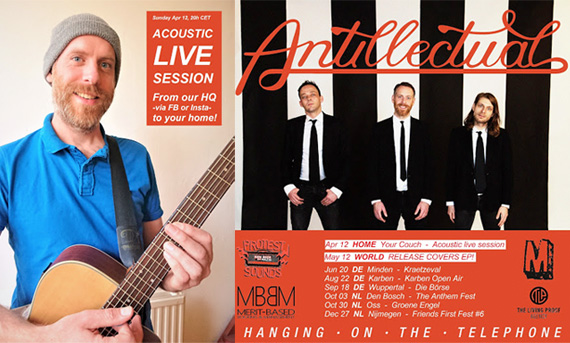 Touring
In the overview below we also included the shows that got canceled because of Corona. We can't guarantee that the other shows will take place. Keep an eye on our site, FB, Insta or Twitter for more info and instant updates if anything happens.